A Local Shop You Can Trust
Bobby Gentry's is the only name you need to know for comprehensive suspension services in Denton.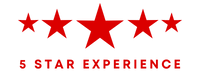 About Our Auto Shop Services
We're a trusted auto shop serving Denton and surrounding areas.

Suspension
Control arm replacement, struts, air bags/springs,
shocks, sway bars, lowering/leveling kit install
Welcome to Bobby Gentry's, your trusted destination for all your steering needs for both domestic and foreign cars. Our experienced team of professionals is dedicated to providing top-notch services to ensure your vehicle's steering system is in optimal condition.
Control Arm Replacement:
If you're experiencing issues with your control arms, our skilled technicians are here to help. We specialize in control arm replacement, ensuring that your vehicle maintains stability and responsiveness on the road. With our expertise, we'll have your control arms functioning flawlessly in no time.
Struts:
When it comes to maintaining a smooth and comfortable ride, the condition of your struts is crucial. At Bobby Gentry's, we offer comprehensive strut services, including inspections, repairs, and replacements. Our knowledgeable technicians will ensure that your struts are in excellent working order, providing you with a safe and enjoyable driving experience.
Air Bags/Springs:
For vehicles equipped with air suspension systems, our car shop offers expert air bag and spring services. Whether you need repairs, replacements, or adjustments, our team will handle it with precision and care. We understand the intricacies of air suspension systems and will have your vehicle riding smoothly and evenly once again.
Shocks:
Faulty shocks can significantly impact your vehicle's handling and ride comfort. At Bobby Gentry's, we specialize in shock absorber services, including inspections, repairs, and replacements. Our dedicated technicians will ensure that your shocks are functioning optimally, allowing for a smoother and more controlled driving experience.
Sway Bars:
If you're experiencing excessive body roll or instability while cornering, your sway bars may require attention. Our car shop offers comprehensive sway bar services, including inspections, repairs, and upgrades. With our expertise, we'll enhance your vehicle's stability and improve its overall handling performance.
Lowering/Leveling Kit Install:
For those looking to customize their vehicles' appearance and performance, we provide professional lowering and leveling kit installations. Our skilled technicians will carefully install these kits, ensuring precise adjustments to achieve the desired ride height and handling characteristics. Trust us to bring your vision to life while maintaining the integrity of your vehicle's steering system.
At Bobby Gentry's, we pride ourselves on delivering exceptional customer service and top-quality workmanship. Our goal is to exceed your expectations and provide you with a reliable and safe steering system for your domestic or foreign car. Visit us today or contact our friendly team to schedule an appointment and experience the difference firsthand.
Ready to get started? Schedule an appointment with us today