A Local Shop You Can Trust
Bobby Gentry's is the only name you need to know for comprehensive steering services in Denton.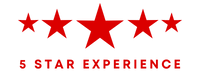 About Our Auto Shop Services
We're a trusted auto shop serving Denton and surrounding areas.

Steering
Complete steering system
(Gear box, wheel bearings, ball joints, CV axles,
drag links, tie rods, etc.)
We specialize in providing top-notch repair services for both foreign and domestic cars. Our team of skilled technicians is well-versed in handling various steering system components, ensuring your vehicle's steering is in optimal condition.
When it comes to the steering system, we offer comprehensive repairs and maintenance for a range of components, including:
Gear Box:
Our experts are experienced in diagnosing and fixing issues related to the gear box. Whether it's leaks, worn-out gears, or other problems, we have the knowledge and tools to address them effectively.
Wheel Bearings:
Faulty wheel bearings can result in noise, vibration, and compromised handling. We can inspect, replace, or repack your wheel bearings to ensure smooth and safe driving.
Ball Joints:
Worn-out or damaged ball joints can affect your vehicle's stability and handling. Our technicians can identify and replace faulty ball joints, restoring the proper functionality of your steering system.
CV Axles:
If you experience clicking or clunking noises when turning, it might be due to damaged CV axles. We can inspect, repair, or replace these crucial components to maintain the integrity of your steering system.
Drag Links:
Drag links play a vital role in connecting the steering gearbox to the wheels. We can inspect and repair any issues with the drag links to ensure precise steering and enhanced safety.
Tie Rods:
Worn-out or damaged tie rods can lead to poor alignment and uneven tire wear. Our skilled technicians can assess the condition of your tie rods and perform necessary repairs or replacements.
At Bobby Gentry's, we prioritize quality and customer satisfaction. We utilize state-of-the-art equipment and follow industry best practices to deliver reliable repairs and exceptional service. Whether your vehicle is foreign or domestic, our team has the expertise to handle all your steering system needs.
Contact us today to schedule an appointment or speak with our knowledgeable staff. We look forward to helping you maintain a smooth and reliable steering system for your car
Ready to get started? Schedule an appointment with us today