A Local Shop You Can Trust
Bobby Gentry's is the only name you need to know for comprehensive exhaust services in Denton.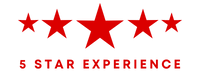 Exhaust
Manifold catalytic converters, universal converters, custom exhaust systems, customer supplied exhaust installs, flex pipes, RV catalytic converters, RV exhaust repair, trailer hitch install
Welcome to Bobby Gentry's, where we specialize in providing exceptional services for classic cars, lifted and lowered vehicles. Our team is dedicated to ensuring that your vehicle's exhaust system functions optimally while delivering the performance and sound you desire.
Exhaust Customization: Whether you own a classic car, a lifted truck, or a lowered vehicle, we offer expert custom exhaust solutions tailored to your specific needs. Our skilled technicians will work closely with you to understand your preferences and create a custom-built exhaust system that enhances both the performance and aesthetics of your vehicle. From selecting the right materials to designing the ideal exhaust layout, we pay meticulous attention to detail to deliver outstanding results.
Stock Exhaust Systems: In addition to custom exhausts, we also provide stock exhaust systems for various vehicle makes and models. Our extensive inventory ensures that we can cater to your requirements, whether you need a direct replacement for a worn-out exhaust or want to restore your vehicle to its original factory specifications. Our stock exhaust systems are sourced from reputable manufacturers, ensuring high-quality and reliable performance.
Catalytic Converter Services: We understand the importance of environmental responsibility and regulatory compliance. That's why we offer comprehensive catalytic converter services, including installation, replacement, and repair. Our experts are knowledgeable about different catalytic converter types and can assist you in selecting the appropriate one that meets legal requirements while maximizing the performance of your vehicle.
We prioritize customer satisfaction and strive to deliver exceptional service at every step. Whether you need a custom-built exhaust system, a stock replacement, or catalytic converter services, you can rely on our expertise and dedication to meet your automotive needs. Contact us today to experience the difference we can make for your vehicle.
Ready to get started? Schedule an appointment with us today